We hope you will watch Enliven music videos found in this gallery. As musicians, it has been such a fun journey to arrange and compose the music and perform for these videos. Because we want you to watch music videos that will inspire and uplift, we have many more to come. Follow us on Facebook or subscribe to our YouTube channel to get up-to-date information on what we are working on.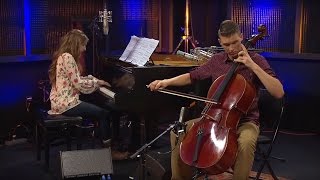 Mormon Channel Studio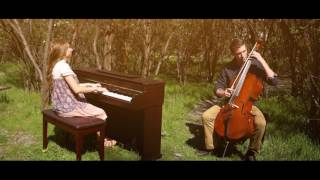 We Thank Thee O God for a Prophet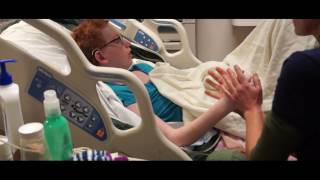 All I Have to Give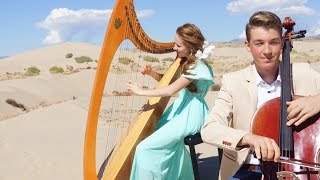 Ancient Drifts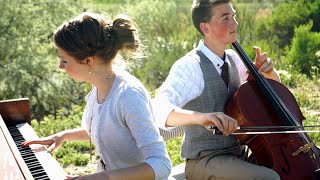 Homeward Bound Medley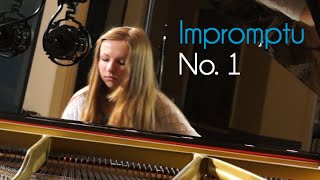 Impromptu No. 1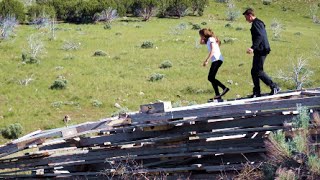 Behind the Scenes - Homeward Bound Medley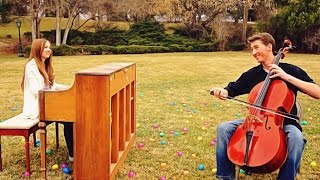 Jesus of Nazareth Medley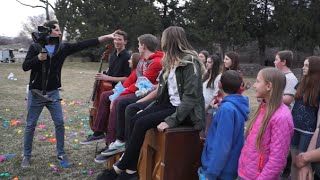 Behind the Scenes: Jesus of Nazareth Medley
Mormon Channel Studio

Here's our Mormon Channel Studio take!

'We played All I Have To Give' and 'Come, Come Ye Saints Medley' (Homeward Bound Medley)

We Thank Thee O God for a Prophet

Tyra's definition of "Epic orchestral hymns" is where you take a song and arrange it in a way that would bring new life to the song and stir the hearts and souls of all the warriors on this earth today. This is something Tyra has wanted to do ever since she was six years old.

This specific song came together after Tyra and Sander were asked to perform a musical number for Tyra's Stake Youth Theme Kick-Off. Because she forgot about this commitment, her and Sander only had two short weeks (12 days to be exact) to write and practice this song.

Because of this short time frame - they were simply going to play a piece other than their own but because the song didn't deliver the overall feeling they wanted this song to share - they decided, at the last minute, to write their own version of this song - and that's how this song came to be! They know they received help from above with the creation of this new song.

All I Have to Give

Story behind the video & song:

The making of this song and music video have had a very deep impact on both Sander and I. I (Tyra) first created this song when I was only 12 years old. My mom had been suffering with chronic Lyme Disease for a few years (and would eventually suffer with it for a total of 7 1/2 years). During one particularly hard day, my mom was unable to get out of bed and the feeling in the home was foreboding and heavy. I had the sincere and deep desire to do something for her that would help her. I wanted to bring her comfort. I wasn't sure what I could do to help her - I felt so helpless. But, after some consideration, I decided to give her all I felt I could give her at that time - my music.

I sat down on the piano bench and laid my fingers on those ever so familiar keys and allowed the emotions within me, and my desire to comfort my mother, sweep through my heart and into my fingers. This is how this song came about. After I finished playing the song, my mom came to me with tears in her eyes and told me how much she loved that song.

As we spent some time with Leah, we watched in awe as we saw her work so hard to re-learn everything she used to know. She, too, was giving all she could give, along with her mother, the staff at the hospital who attended to her around the clock, and her family members who traveled in and out of our state to visit with Leah, buoy her spirits, and help her return back to the Leah they once knew.

The story of struggle, perseverance and compassion is so real, so tender and will forever remain in the hearts and lives of those who have been touched by it. We are so grateful to our loving Heavenly Father who cares about us more tenderly and deeply than anyone we know. We are so grateful that he uses other people to bring hope, peace, joy and comfort into the lives of the lonely, lost, and defeated.

We hope this song and message brings hope and peace into your life as well - especially at a time where you may need it most.

Ancient Drifts

Ancient Drifts is an original song, but it came about in an unexpected way. The first iteration of this song developed the very first time Tyra and Sander experimented with the beauty of the harp and the rich tones of the cello. The melody seemed it couldn't be anything but inspired by Heavenly Father. Both Sander and Tyra had music within them, and it flowed into the world in the most harmonious of ways. Upon completing the improvised duet for the first time, shock and amazement permeated the room. It was the first time they had ever played those two instruments together, and it all just seemed to fall into place.

Soon after, the excitement of the music took hold as they cleaned it up and prepared it for the recording studio. Ancient Drifts does not have any specific spiritual meaning, but Enliven believes that all good music is from Heaven, and can inspire anyone to do some good in the world. We hope that Timeless Breeze will "Enliven" your day and that it will take on a meaning unique to you.

Homeward Bound Medley

Story behind the video & song:

Originally this song was going to be an arrangement of only one song, Homeward Bound, until Sander came up with the idea to incorporate the song, "Come, Come Ye Saints" into the song. Tyra and Sander worked many long hours writing this medley and sought the help of their friend and mentor, Jason Lyle Black, to help them with parts they were stuck on.

Tyra and Sander wanted this song and the video to share a message about the hope that can be found as we reach for better things while going through life's struggles. A quote they like that fits the message in this video is from Corrie Ten Boom who stated, "It is not as much what happens, but how we take it that is important. God is watching to see whether we allow the problems to defeat us, or whether we will go through them in His strength ... everything that happens to us in life is training for the work we will do next."

Impromptu No. 1

This is a piano piece that Tyra made up on the spot. She often has a song idea and turns the idea into a full song. Impromptu No. 1 is Tyra's first official released impromptu piece.

Behind the Scenes - Homeward Bound Medley

VLOG style video of the making of the Homeward Bound Medley video.

Behind the Scenes: Jesus of Nazareth Medley

Some fun footage from the process of making our Jesus of Nazareth Medley video.